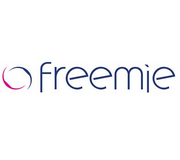 Freemie
FREEMIE® Pump Anytime, Anywhere and around anyone!

Freemie is a revolutionary system that allows pumping breast milk clearly handsfree and along with your shirt on
Traditional handsfree methods pump into the bottles connected to bra or funnels, which could most effective be done at home or in a personal area.

It's often said that necessity is the mom of invention. When it comes to Freemie, nothing will be extra genuine.

We are striving to enhance breastfeeding via making the breast pump compatible with modern life.
Venue: Singapore Expo Hall 5
11 - 12 Jan 2019 (11am-9pm) | 13 Jan 2019 (11am-8pm)