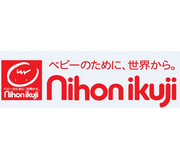 Nihon ikuji

In the past 40 years, nihon ikuji has established itself as a well-respected and highly sought-after premium brand in Japan for baby safety products. In fact, every parent in Japan knows nihon ikuji! Its focus on research & development led to the invention of the first plastic play yard more than 2 decades ago. It now holds various patents in Japan and continues to roll out innovative baby safety products on a regular basis.

nihon ikuji has been the strong No. 1 selling play yard brand in Japan for more than a decade. In fact, nihon ikuji is now also the World No. 1 and Singapore No. 1 play yard brand. Designed in Japan, its premium musical play yard is not only a patented baby product but also an award-winning play yard.

Being the No. 1 play yard in Japan says a lot about its quality.
Venue: Singapore Expo Hall 5
11 - 12 Jan 2019 (11am-9pm) | 13 Jan 2019 (11am-8pm)