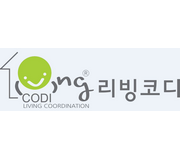 Living Codi
Living Codi offers one of the widest ranges of play mats in the market, including PVC mats, space folder mats, PE mats, picnic mats and kitchen mats. Its deluxe space folder mat is now the most popular folder mats in Korea.

All Living Codi products are 100% made in Korea. It is consistently developing new products to cater to different situations, different parents, different babies and different needs.

Living Codi's exciting range of folder mats also include the unique Designer Folder, the Milk Folder and the Dual Folder. The Designer Folder comes with attractive colorful designs, while the Milk Folder is mainly milky in color but with blue borders. One side of the Dual Folder will be having the Pastel color combinations, while the other side will be milky in color. With the Dual Folder, you have the best of both worlds!

Living Codi, Your baby deserves the best!
Venue: Singapore Expo Hall 5
11 - 12 Jan 2019 (11am-9pm) | 13 Jan 2019 (11am-8pm)