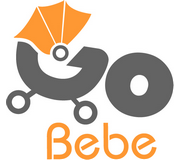 Gobebe

GoBebe is a brand of Bebe Avenue. It was first introduced in May 2015.

Having difficulty searching for a good car seat protector in Singapore that can fully protect her leather car seat from compression when her kids are younger, the mother of 4 felt that it might be the same problem other parents with cars are facing.

Furthermore, baby carseats & boosters are compulsory gears and cars are not cheap in Singapore.

Having a good quality mat protector will definitely comes in handy.
Venue: Singapore Expo Hall 5
11 - 12 Jan 2019 (11am-9pm) | 13 Jan 2019 (11am-8pm)