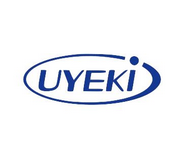 Uyeki
UYEKI's mission is to deliver "Safe" products, "Useful for daily life", "The soonest when required".

UYEKI Co. Ltd., established in 1981, have been producing quality, safe, value added household detergents, bug repellants and enjoying good market share for a long time in Japan.

We deliver the products that are safe and friendly not only to human body but also to the earth and environment.

It goes without saying that our products satisfy our customers in its quality, functionality and effectiveness.
Venue: Singapore Expo Hall 5
11 - 12 Jan 2019 (11am-9pm) | 13 Jan 2019 (11am-8pm)