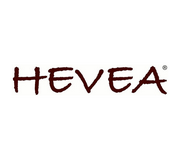 Heveababy

HEVEA BABY is from the Latin name for the rubber tree, "Hevea Brasiliensis", means natural rubber.

Hevea products are made from the 100% natural rubber sap and the wood, which is biodegradable.

Hevea offer pacifiers, teether, baby products and bathtub products offer unisex designs for both baby boys and girls, and that they have a hygienic solid design that will be a good elimate bacteria accumulating on the product.

Mommies will love these high quality, natural and safe baby products.

Venue: Singapore Expo Hall 5
11 - 12 Jan 2019 (11am-9pm) | 13 Jan 2019 (11am-8pm)