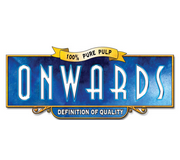 Onwards Paper Products
From pioneering paper conversion and manufacture of top quality paper products in Nigeria, Onward paper has become a Leading name in the Paper print product manufacturing sector.

We are known for the introduction of latest technologies and innovations in our field thus enabling our customers keep pace with the fast changing world scenario and are proud to have been in the industry of building sound business relationships since 1972.

At Onward we are committed to ensuring that our clients enjoy premium excellence on all print and paper products.
Venue: Singapore Expo Hall 5
11 - 12 Jan 2019 (11am-9pm) | 13 Jan 2019 (11am-8pm)