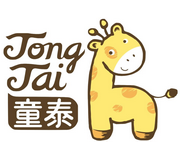 TONGTAI
Used to be the fabric producer for several years back to 1980's, The Hebei Tongtai Infant Apparel Company was established in early 1986, through professional.

Building up the ""TongTai"" brand image among the critic royal and new consumers.

Using pure natural cotton, non-hazardous materials, plus fresh, elegant, mild color range, and focus on the details such as softness, warm and other good characteristics, products are designed by professional Italian designers as well as advanced cutting, fine sewing craftsmanship, letting your babies enjoy completely the comfort cares.

Natural, Modern and Healthy are the ultimate requests of being a professional leading brand in the market.
Venue: Singapore Expo Hall 5
11 - 12 Jan 2019 (11am-9pm) | 13 Jan 2019 (11am-8pm)