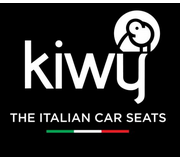 Kiwy
Kiwy was founded by professionals with consolidated experience in the design and manufacture of technically advanced child safety seats.

All of the models are developed internally and comply with the current regulations.

The company also boasts numerous innovations and patents, which it has registered in order to give its products a competitive edge, based on exclusivity and advanced technology.

To achieve this goal, the company continuously selects the industry's best technicians and professionals, who are dedicated to producing the best and are willing go the extra mile in order to obtain a final product of unparalleled performance and design.
Venue: Singapore Expo Hall 5
11 - 12 Jan 2019 (11am-9pm) | 13 Jan 2019 (11am-8pm)