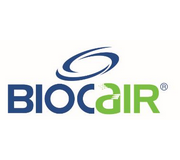 BioCair
BioCair is a range of alcohol-free, anti-bacterial disinfectant products which protect your loved ones against harmful pathogen.

While existing disinfectants in the market that contain alcohol, bleaching agents or chemicals that are detrimental to our well-being, it has raised the question of whether it is possible to eliminate all those drawbacks while maintaining effective bacteria fighting qualities

What drives JCS Biotech is the goal of developing effective products which could ensure the safety of our surroundings, our skin and ultimately our health. BioCair® was developed by JCS BioTech in Singapore after years of extensive research by experts.

With creative and innovative inputs from all over, the superior, alcohol-free product was thus conceived to tackle these problems.
Venue: Singapore Expo Hall 5
11 - 12 Jan 2019 (11am-9pm) | 13 Jan 2019 (11am-8pm)