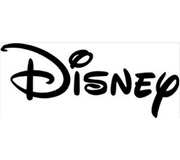 Disney
Disney is committed to strengthening communities by providing hope, happiness, and comfort to kids and families who need it most.

Disney was founded on October 16, 1923 by brothers Walt Disney and Roy O. Disney as the Disney Brothers Cartoon Studio, and established itself as a leader in the American animation industry before diversifying into live-action film production, television, and theme parks.

More than a few of his creations including Mickey Mouse, Donald Duck, and Goofy are instantly recognizable global icons.
Venue: Singapore Expo Hall 5
11 - 12 Jan 2019 (11am-9pm) | 13 Jan 2019 (11am-8pm)