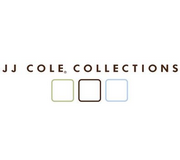 JJ Cole
JJ Cole Collections provides parents with products that epitomize utility and convenience, while embracing fashion and style.

We are the leader in travel accessories, JJ Cole offers a variety of exceptionally stylish diaper bags and is the creator of the Bundleme.

JJ Cole Collections have a progressive team that designs and manufactures a wide range of exceptionally convenient and fashionable parent, baby, and toddler products.

We delivers an innovative approach with today's active families in mind.

It strives to address the needs and wants of today's busy, on-the-go parent.

Venue: Singapore Expo Hall 5
11 - 12 Jan 2019 (11am-9pm) | 13 Jan 2019 (11am-8pm)