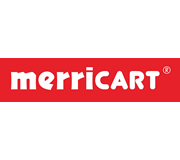 MERRICART
The MERRICART, formerly known as MINIWALKER, is a popular double stroller developed in Singapore.

Its former self the MINIWALKER was launched in Q4 2012 and immediately received overwhelming response.

In Q4 2014, MINIWALKER was rebranded and upgraded as MERRICART to continue providing our customers with the same or better quality products.

In MERRICART we pride ourselves of giving the best services to our customers at times even going out of our way to make sure our customers are satisfied.

We are also constantly listening to feedback and improving the stroller to make sure that only the best innovative quality products are given to you.
Venue: Singapore Expo Hall 5
11 - 12 Jan 2019 (11am-9pm) | 13 Jan 2019 (11am-8pm)