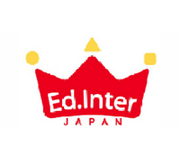 E.D Inter
ED.Inter was born following the establishment of an infant classroom.

Speaking of wooden educational toys at the time, there were only expensive imports from Europe.

So he himself started planning and manufacturing wooden educational toys.

It is our desire to look towards the future of children and contribute to their growth that will play a future earth.
Venue: Singapore Expo Hall 5
11 - 12 Jan 2019 (11am-9pm) | 13 Jan 2019 (11am-8pm)