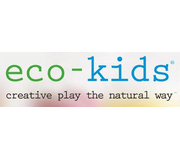 Ecokids

Kids's are not Little Adults- for one very important reason.

Kids produce approximately six times less oil in their skin and scalp on a daily basics.

This lack of oil production make their skin six times more susceptible to synthetic chemical penetration from their hair care, skin care and bath time products.

These unique Australian indigenous oils combined with wild harvested organically certified Andiroba Oil to hydrate and nourish.

A soothing elixir which help to protect from annoying insects without causing any eye or skin irritation.
Venue: Singapore Expo Hall 5
11 - 12 Jan 2019 (11am-9pm) | 13 Jan 2019 (11am-8pm)