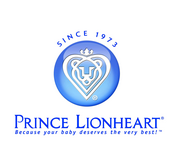 Prince Lion Heart
Prince Lionheart invent, design and manufacture baby products in the US and has remained family-owned and operated, committed our lives to creating products that make a difference to families all over the world: where the quality of the item outweighs the price every customer pay.

Good design should make us all feel something no matter what your age.

As a parent, I want to ensure beautiful design isn't just for adults."" – Michael McConnell, Co-Owner, Prince Lionheart!
Venue: Singapore Expo Hall 5
11 - 12 Jan 2019 (11am-9pm) | 13 Jan 2019 (11am-8pm)