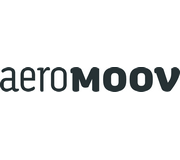 Aeromoov
AeroMoov pursuits to make life less complicated for mother and father.

Our purpose is to inspire parents to go out and experience lifestyles, together with their children.

Our products, such as travel cot, air wrapper and car seat liner aim to keep infant comfortable and secure when on the move.

Wherever your journey takes you, AeroMoov will always have the ideal place for your baby to play or sleep.
Venue: Singapore Expo Hall 5
11 - 12 Jan 2019 (11am-9pm) | 13 Jan 2019 (11am-8pm)