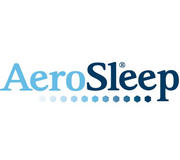 Aerosleep

AeroSleep has worked with parents and specialists to develop a unique safe sleeping system that is safe, hygienic and practical.

""Pioneering safe sleep for our precious little ones since 2001""

The combination of mattress, mattress protector, fitted sheet and cot bumper guarantees your little one a healthy and comfortable environment.

Our goal is to give more relief to families with small children both night and day as their loved sleeps safely, by developing products of the highest quality.

AeroSleep has always played a pioneering role in sleeping safety for babies by continually investing in products that improve children's safety while asleep.

It is of primordial importance to every parent to be able to offer the baby maximum safety.
Venue: Singapore Expo Hall 5
11 - 12 Jan 2019 (11am-9pm) | 13 Jan 2019 (11am-8pm)