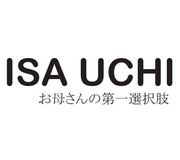 Isa Uchi
Isa Uchi is a Singapore brand establish on 2012 and highly motivated to deliver innovative products trusted by parents and care givers.

Our vision is to allow our customers to become smart parents.

Taking care of children would no longer become a heavy burden.

Isa Uchi products are clinically designed with your baby's safety & health in mind such as Digital Steam Steriliser, Digital Bottle & Food Warmer, Trendy Design Cooler Bags, Hot & Cold Pack.
Venue: Singapore Expo Hall 5
11 - 12 Jan 2019 (11am-9pm) | 13 Jan 2019 (11am-8pm)