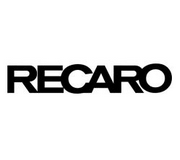 Recaro
RECARO's unique experience and company history, of more than 100 years, has enabled us to revolutionize seat design in cars, aircraft and the motor racing world.

Having emerged from Custom Coach Work by Reutter Stuttgart, RECARO has become one of the most well-known seat manufacturers in the world and stands for innovation and design.

This unrivalled expertise is re?ected in every last detail of all our child safety systems.

Our aim is to supply products that exceed expectations in terms of safety, design, user friendliness and comfort.
Venue: Singapore Expo Hall 5
11 - 12 Jan 2019 (11am-9pm) | 13 Jan 2019 (11am-8pm)