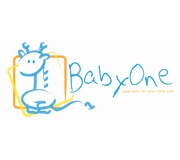 Baby One
Hiap Guan Metal Industries Pte Ltd (HGMIL) is leading distributor and seller of quality baby products and bicycles for over 35 years.

In every HGMIL product you'll find one small but important detail to make life easier for you and your baby.

We understand the needs of the parents who want the best for their children and expect products to meet high quality standards in safety and comfort.

All our product are specially designed and manufactured to a high specification standard.

We only work with approved testing facilities around the world to provide certified quality products that reflect the outstanding level of design, development and manufacture.
Venue: Singapore Expo Hall 5
11 - 12 Jan 2019 (11am-9pm) | 13 Jan 2019 (11am-8pm)