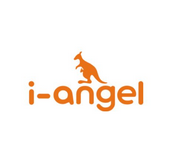 I-Angel
Our baby's first love, baby Angel's!

Mother's sensibility to make mother's heart and warmth to be conveyed as it is.

To make products with the desire to give what is necessary for baby, good and development of the main product baby band and hip seat carrier and baby goods.

For a long time Republic of Korea No. 1 baby brand specializing in child band Angel recognized excellence and stability of quality in was created through a lot of research and effort to actively collect the valuable feedback and suggestions of customers of various types of baby belts,

By choosing the benefits of a heap sheet carrier, we have been made into a quality product.
Venue: Singapore Expo Hall 5
11 - 12 Jan 2019 (11am-9pm) | 13 Jan 2019 (11am-8pm)