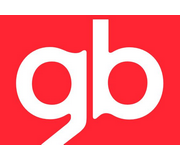 Pockit
POCKIT- GOOD BABY POCKIT The Lightweight stroller with the smallest fold!

With its exceptional design innovation, the lightweight good baby Pockit is the world's smallest folding stroller (Guinness World Records 2014).

You've to guarantee that the baby is safe and comfortable on the stroller.

With the ability to switch from pushing to carrying in seconds, the Pockit is ideal for trips by train, plane or simply visiting your favorite cafes.

For parents with a passion for city travel and exploring, the Pockit is the quintessential choice.

Venue: Singapore Expo Hall 5
11 - 12 Jan 2019 (11am-9pm) | 13 Jan 2019 (11am-8pm)