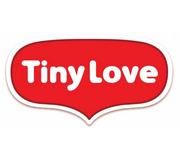 Tiny Love

Tiny Love is an established international company and the winner of various global awards for our innovative and advanced range of toys.

Tiny Love has a team of experts in child development and developmental toys that support baby's growth.

But first and foremost they are parents with personal experience of the needs of parents and their babies. That is why we believe we are best suited to support new families as they grow together.

We continually work to come up with new developmental toys that stimulate your baby's skills and senses, nurture and develop your relationship, and help you to enjoy your time together during those first exciting years.

Our high quality products help parents not only fulfill their role in baby's lives but also enjoy it.

Venue: Singapore Expo Hall 5
11 - 12 Jan 2019 (11am-9pm) | 13 Jan 2019 (11am-8pm)