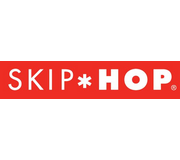 Skip Hop
Skip Hop is a New York City company devoted to designing groundbreaking products for a new generation of parents.

Co-founded by Ellen Diamant and husband Michael In 2003, Skip Hop designed the world's first diaper bag that converts into a stroller bag

Ever since, we've been creating new parenting products that are original and transformational.

Our team continues to bring design to life, introducing exciting, innovative essentials for new moms and dads all over the world.

Iconic objects that beautify the living space, simplify parenting and make day-to-day living easier as a new mom or dad.

That's the ultimate goal in everything we do.

To make parenting better!
Venue: Singapore Expo Hall 5
11 - 12 Jan 2019 (11am-9pm) | 13 Jan 2019 (11am-8pm)