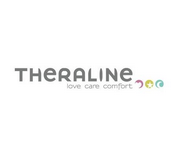 Theraline
Theraline was founded by Oliver Saul in 1994.

Theraline is Europe's established manufacturer of mother and baby comfort brands.

Designed in conjunction with midwives and physiotherapists, Theralines maternity and nursing pillows correspond directly to the needs of mothers and babies and maximize their comfort.

With only one subsidiary in the United States and headquarters in Germany, Theraline is the number one producer of micro-pearl-filled pillows throughout Europe.
Venue: Singapore Expo Hall 5
11 - 12 Jan 2019 (11am-9pm) | 13 Jan 2019 (11am-8pm)