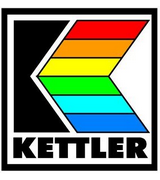 Kettler
Kettler - Recognising and setting trends.

For more than 65 years, Kettler has shaped the sports and leisure market with cutting-edge product solutions.

Some of them have made history with the world's first aluminum bike.

In 1977, Kettler revolutionised the bicycle world, the ""Golf"" home trainer became Europe's most popular fitness equipment in the 1980s.

Be it fitness equipment, bicycles, toy vehicles or leisure and garden furniture , numerous product awards and No. 1 rankings in tests have made the KETTLER brand the epitome of innovative drive and quality.


Venue: Singapore Expo Hall 5
11 - 12 Jan 2019 (11am-9pm) | 13 Jan 2019 (11am-8pm)