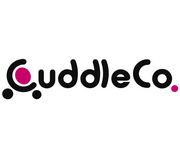 CuddleCo
At CuddleCo we know that parenting has both evolved and stayed the same since you were little, which is why we re-energise old classics that you use everyday to make them fun, funky and fit for the modern parent.

Using British design and a sack-full of love and care, we strive to infuse our creations with that special something.

Whether it's premium memory foam, bionic honeycomb mesh, super soft bamboo fibre or thermal technology, we believe that by using the very best fabrics means that your child doesn't need to be any less smart or stylish than you are.

Appealing to your heart and mind we offer luxurious products baby's day more comfortable and mum and dad's day to day life easier.
Venue: Singapore Expo Hall 5
11 - 12 Jan 2019 (11am-9pm) | 13 Jan 2019 (11am-8pm)