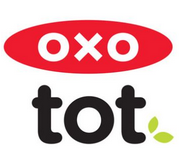 OXO Tot
OXO Tot is a natural progression of the OXO brand which began in 1990 with a dozen kitchen tools and has since branched out to every room of the home and beyond.

While OXO has been creating universally designed products for more than 20 years, we are now broadening our user base even further to include the youngest OXO users children.

OXO Tot products are developed to grow with a child for use over several years or stages of development.

The OXO Tot Sippy Cup starts with handles that can be removed and then fits a top that trains toddlers to drink from a cup.

Tot offers parents thoughtful products that help guide, nurture and care for their little ones.
Venue: Singapore Expo Hall 5
11 - 12 Jan 2019 (11am-9pm) | 13 Jan 2019 (11am-8pm)