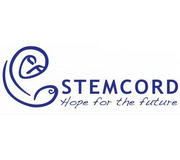 Stemcord
StemCord is founded by medical practitioners with the mission of bringing hope for the future.

StemCord is a private cord blood bank in Singapore and Southeast Asia accredited by FACT-NetCord, a recognised and prestigious international accrediting organisation that is specific for cord blood banks.

Since its beginnings, it has remained true to its vision of, providing families with an affordable, professional and reliable service to bank their newborn's cord blood, empowering them with information on the value of cord blood stem cells and giving them an extra treatment option for the future treatment of diseases.

StemCord adopts the highest standard of quality control in protecting the viability of the stem cells for more than 30,000 newborns in Singapore and the region.
Venue: Singapore Expo Hall 5
11 - 12 Jan 2019 (11am-9pm) | 13 Jan 2019 (11am-8pm)