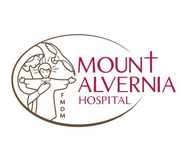 Mt Alvernia
Founded based on Catholic values by the Sisters from the Franciscan Missionaries of the Divine Motherhood (FMDM) in 1961, Mount Alvernia Hospital (MAH) is a not-for-profit 303-bed general acute care private hospital.

Supported by over 1,200 accredited doctors and 130 specialist doctors on the campus, the hospital has tertiary medical capabilities and two multi-disciplinary medical specialist centres.

MAH is the only private hospital in Singapore providing dedicated Clinical Pastoral Care as part of holistic care for patients and their families.

Since 2009, the hospital has an active community outreach programme of providing free health screening to the needy, elderly and the less mobile.

Our Mission can be expressed through everything we do at Mount Alvernia Hospital : summed up in 'Serve all with Love"".
Venue: Singapore Expo Hall 5
11 - 12 Jan 2019 (11am-9pm) | 13 Jan 2019 (11am-8pm)