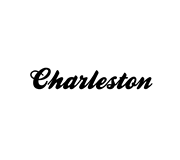 Charleston
Every parent wants the best for the baby.

That is why at Charleston, we strive to create everyday solutions that fit the modern-day lifestyle.

We believe that only with ample love given, there will be smiles across faces, which reflects happiness from within the family, the most priceless asset in one's life.

Hence, ""LOVE, SMILES, HAPPINESS"" becomes our motto and synonymously resonates with our mission to develop this special bond between a parent and the baby.
Venue: Singapore Expo Hall 5
11 - 12 Jan 2019 (11am-9pm) | 13 Jan 2019 (11am-8pm)