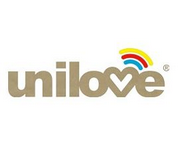 Unilove
Unilove - We specialize on baby-care products, such as baby gears, feeding, bath, nursery, and many more.

We believe that there are many new parents, who don't know what and which are the most trusted brand to buy for their beloved babies.

Hence, we are here to help the mom and dad to carefully select the product they need and the quality they want.

We will focus on eco-friendly and organics products for kids.
Venue: Singapore Expo Hall 5
11 - 12 Jan 2019 (11am-9pm) | 13 Jan 2019 (11am-8pm)