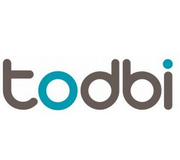 Todbi
TODBI is a brand which puts top priority on safety and comfort, and creates the value of style with emotional design.

The term 'TODBI' came from Toddler Baby which means a baby who toddles.

We are committed to being an innovative company with an attitude of always making a fresh start and a challenging spirit, like the first precious steps of a baby who was just born and is getting to know to walk.

Offering valuable products to the world which customers can always count on, TODBI is growing as a specialty brand in the baby product market!

Venue: Singapore Expo Hall 5
11 - 12 Jan 2019 (11am-9pm) | 13 Jan 2019 (11am-8pm)