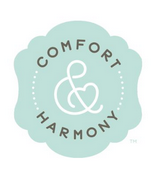 Comfort & Harmony
Comfort & Harmony™ is a registered Trademark of Kids II® Inc.

Comfort & Harmony is thoughtfully designed to create a supremely cozy environment for baby in sweet and heartwarming fashions that mom adores.

Every Comfort & Harmony product incorporates nurturing features, such as ergonomic designs and plush fabrics, that pamper mom and baby where it's needed most.

Driven by innovation, design and a comprehensive brand portfolio, Kids II is the next generation leader of infant and toddler products.
Venue: Singapore Expo Hall 5
11 - 12 Jan 2019 (11am-9pm) | 13 Jan 2019 (11am-8pm)