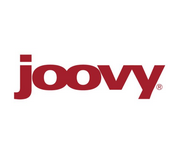 Joovy
Joovy is a U.S. born, lifestyle brand that brings innovative design concepts to the growing and dynamic baby accessory market.

Each of the products that we offer also takes your child's comfort and safety into consideration, making it a product that the whole family enjoys.

The collection of products and accessories has grown to five categories: Joovy strollers, feeding, playards, walkers, bikes/trikes/toys and accessories.

From our highchairs that offer a modern feel, to our playards that are efficient with space yet still comfortable, we make it easy to buy baby products without worrying about quality.

Venue: Singapore Expo Hall 5
11 - 12 Jan 2019 (11am-9pm) | 13 Jan 2019 (11am-8pm)