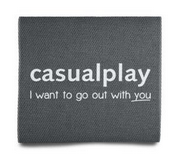 Casual Play
Causal Play is a family-owned company, located in Barcelona - Palau Solità i Plegamans, pioneer and leader in child safety.

Founded in 1966 Play was the first company to design, manufacture and market child restraint systems in Spain.

For more than 50 years we have been dedicated to providing new parents with mobility solutions in the car and in the home, as well as childcare solutions at home.

Two are our brands , CASUALPLAY elegant and urban style, and PLAYXTREM, bold and sporty style.

A great variety of products to help you in the day to day with your baby!

Venue: Singapore Expo Hall 5
11 - 12 Jan 2019 (11am-9pm) | 13 Jan 2019 (11am-8pm)