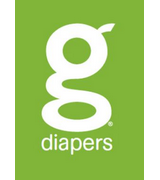 gdiaper
Diapers is changing the world of disposable diapers top to bottom, inside and out.

Our simple system pairs adorable soft cotton gPants diaper covers with Disposable Inserts that are flushable and compostable (wet ones only).

gDiapers Disposable Inserts are Cradle to Cradle Certified™ Silver a mark trusted around the world for ecologically intelligent design.

Above all, gDiapers is dedicated to keeping babies clean, cute and comfortable

As part of a growing global community of parents who are looking for beautiful products,inside and out.
Venue: Singapore Expo Hall 5
11 - 12 Jan 2019 (11am-9pm) | 13 Jan 2019 (11am-8pm)