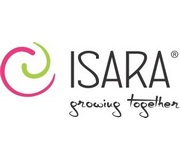 Isara
ISARA, the perfect fit for your little one. Just right. Every time.

In our fast paced world, as we are busy and on the go, keeping our little ones close is as important as ever.

ISARA offers multiple options, which grow together with your child, in order to carry them close from birth through toddlerhood.

Babywearing promotes a special bond between child and caregiver, reduces colic and crying, and leaves you comfortable and hands-free to keep up with the demands of your everyday life.

Whether you are on your way to the park, trying to keep up with other children, grocery shopping or just trying to get things done around the house, ISARA carriers offer an option for everyone.
Venue: Singapore Expo Hall 5
11 - 12 Jan 2019 (11am-9pm) | 13 Jan 2019 (11am-8pm)