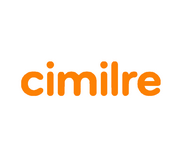 Cimilre
Cimilre -One stop solution for all your breastfeeding and baby care needs!

Cimilre is a company dedicated in the research and development of quality baby care, and various related products and accessories.

Our main products include UV Baby Bottle Sterilizer and Powered Breast Pumps, which we specialize in design, production, and supply to provide availability of safe and reliable products.
Venue: Singapore Expo Hall 5
11 - 12 Jan 2019 (11am-9pm) | 13 Jan 2019 (11am-8pm)