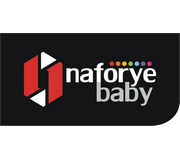 Naforye
Naforye products were introduced in autumn 1996.

The company's name ""Naforye"" take abbreviation from the French word ""Naissance"" (meaning birth in English) and form the brand Naforye from the sentence), ""NAissance; FOR Young parents that brings the meaning of Nuturing and taking care of Babies.

The Naforye brand intends to present the core spirit of our focus in developing baby products or young parents, as it begins after the birth of our first child.
Venue: Singapore Expo Hall 5
11 - 12 Jan 2019 (11am-9pm) | 13 Jan 2019 (11am-8pm)