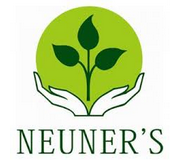 Neuner?s
Neuner's Organic Nursing Tea is made from a premium mixture of organic herbs and is specifically blended to support breastfeeding mothers.

Our organic 'Nursing Tea' is a lovely caffeine free tea blend and will increase milk supply when breastfeeding.

Our 'Baby Stomach Tea' is an easily digestible, caffeine free and sugar free herbal blend especially for babies to help with colic and wind.
Venue: Singapore Expo Hall 5
11 - 12 Jan 2019 (11am-9pm) | 13 Jan 2019 (11am-8pm)