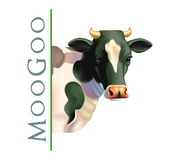 MooGoo
MooGoo is a Natural Skin Care company based in Queensland, Australia.

MooGoo was first made when the founder adapted a cream used in dairy farms to help a family member with a skin problem.

The dairy version of ""udder cream"" was designed to heal the cow's udders and keep them in good condition for milking.

Cows don't care too much about the latest fad in skin care, but they do need healthy skin on their most valuable assets.

All products were originally made by the founder for personal use, or for friends and family with skin issues.
Venue: Singapore Expo Hall 5
11 - 12 Jan 2019 (11am-9pm) | 13 Jan 2019 (11am-8pm)