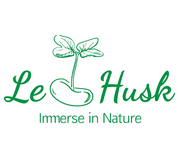 Le Husk
LeHusk is a homegrown Singapore brand created by the second generation of the Chiam's family.

Chiam's family is one of the oldest bean sprout framers in Singapore.

More than 48 years of experience in growing bean sprouts as well as making bean sprouts husk pillow.

For some who do not know, beansprout husk pillows are traditionally made by grandparents and parents in South East Asia to comfort their newly born infant.

The natural bean sprout husks give a cooling effect which is suitable for our warm climates.

Lehusk is expanding its range of products from bean sprout husk pillow to bedroom and bathroom accessories base on its theme – Immerse in Nature.
Venue: Singapore Expo Hall 5
11 - 12 Jan 2019 (11am-9pm) | 13 Jan 2019 (11am-8pm)