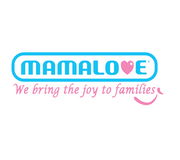 Mama Love
"MAMALOVE"

With the sight of a mother easing the tension and fear in her baby, a vision of the brand 'Mamalove' was created.

The vision entails love that only a mother could give.

For over 20 years Mamalove products have always been associated with design, safety and comfort. In addition, Mamalove continues to innovate and create the best products in juvenile market today.

With comfort and safety as the driving force behind its products, Mamalove strives to be your caring partner for your baby along their tender growing years.
Venue: Singapore Expo Hall 5
11 - 12 Jan 2019 (11am-9pm) | 13 Jan 2019 (11am-8pm)