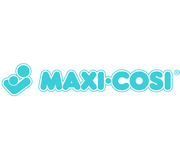 Maxi Cosi
Everyone at Maxi-Cosi has one wish in common – to understand what it's like to be a parent today.

Maxi-Cosi is the leading brand specialist in child car seats and strollers, excelling in safety, comfort and ease of use through continuous innovation in breakthrough technology, design and use of materials.

We want you to have the safest car seat that simply clicks into place and a stroller that you can always rely on. Knowing what doesn't work helps us develop solutions that do.

Maxi-Cosi name is synonymous with a commitment to safety and innovative, stunning design.

Long a favorite in Europe, Maxi-Cosi® car seats and strollers are synonymous with premium quality and superior style. Maxi-Cosi® recently made its United States debut to a tremendous reception by parents.
Venue: Singapore Expo Hall 5
11 - 12 Jan 2019 (11am-9pm) | 13 Jan 2019 (11am-8pm)