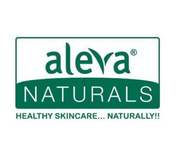 Aleva Naturals
Welcome New Parents to Aleva Naturals!

Baby Skin Care -PURE, NATURE, VEGAN

Aleva Naturals was born while a pharmacist's new child son advanced excessive nasal congestion whilst looking for products to help relieve the nasal congestion, he struggled to discover a virtually natural product that changed into Safe and effective.

Aleva naturals products are freed from harsh chemicals that can trigger skin irritation, dryness and pose lengthy-term health dangers on your infant's tender skin.

The aleva naturals specific range is formulated with natural, herbal and secure substances that supply healing outcomes and are ph balanced to be gentle on toddler's eyes and slight at the most sensitive pores and skin.

Today, Aleva naturals keeps to satisfaction itself on being natural, herbal & vegan.


Venue: Singapore Expo Hall 5
11 - 12 Jan 2019 (11am-9pm) | 13 Jan 2019 (11am-8pm)