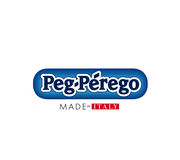 Peg Perego
Peg Perego, the Italian company founded in 1949 by Giuseppe Perego, revolutionized the market by designing carriages and strollers using "rubberized fabric" instead of sheet metal and wicker which were commonly in use and providing everyone with child care products that until that time had a limited market due to high costs..

EG PEREGO, A BIG, WORLDWIDE FAMILY. "When products enter people's lives and stay there, playing a small but unforgettable role in their personal journeys, it means that those products were made intelligently and lovingly.

All the elements that serve to your baby, from birth until it is a little older. Strollers, twins, modular systems, prams, car seats, high chairs, booster seat, accessories. Toys pedal and electric vehicles.
Venue: Singapore Expo Hall 5
11 - 12 Jan 2019 (11am-9pm) | 13 Jan 2019 (11am-8pm)