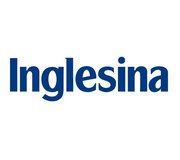 Inglesina
INGLESINA an Italian story of love. IGLESINA was created in 1963 year.

It was 1963 in December, the month of Christmas and family warmth, when "Inglesina Baby" was born. Liviano Tomasi thus began his adventure in the world of prams, taken over by the love for the children, his passion for go-carts.

Experience and passion have always pushed the company towards continuous research of an indestructible bond between history and progres thus Trilogy was born, the ultimate trio, modern, elegant and comfortable.

Creating a product that would help parents take care of their children has allowed a constant growth of the company, starting from the first revolutionary stroller of the Seventies, "Apollo"

Inglesina has always wanted to share its love for children with creations that would attest it, and of great prestige and quality.
Venue: Singapore Expo Hall 5
11 - 12 Jan 2019 (11am-9pm) | 13 Jan 2019 (11am-8pm)