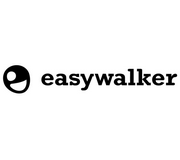 Mini by Easywalker
Easywalker was founded in Amsterdam by René Floore in 1989. He left his job at the butchery of his father to develop single handedly the first three-wheel stroller in Europe: the Easywalker Classic.

With this award winning three-wheel stroller René completely changed the parents view on baby strollers.

The stroller not only became suitable for all terrains and for running, but also became an object of desire. And finally also men wanted to walk behind it.

Still based in Amsterdam, we now serve happy parents in 42 countries and still work in accordance with the philosophy of René, back in 1989: "keep things simple and beautiful".

We pride ourselves in making products that are easy to use, with clever design and of course highly comfortable for kids and parents. That's how we Walk Together at Easywalker.
Venue: Singapore Expo Hall 5
11 - 12 Jan 2019 (11am-9pm) | 13 Jan 2019 (11am-8pm)